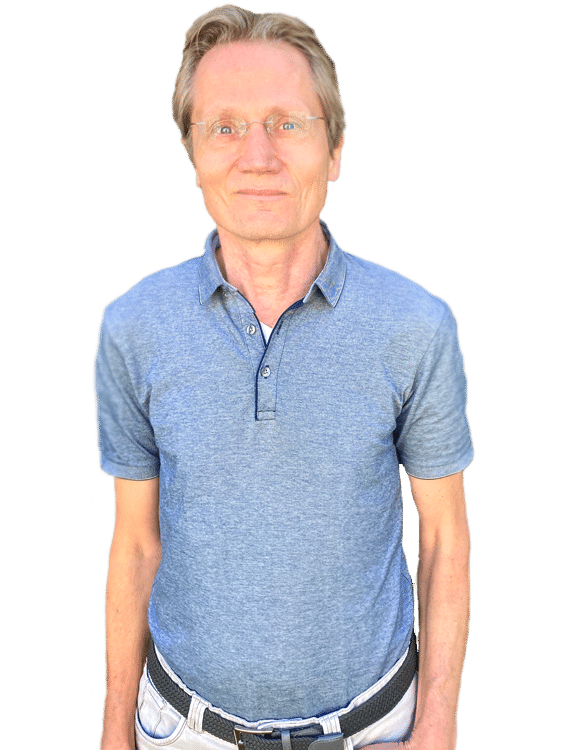 Welcome to the homepage of our dental practice in Aachen for implantology, oral surgery, periodontitis and dental root canal treatment. Our dental practice is one of the leading practices in Germany in the field of sustainable high-quality dentistry. Furthermore Dr. Georg Busche is a specialist dentist for oral surgery in Aachen – book an appointment now.
Individuality: We strive for individual solutions for our patients. Our advice and treatment are always customized to the corresponding needs of our patients.
Trust: Trust is a basic need of every human being. Therefore we create trust so that our patients feel comfortable and at ease in our dental practice in Aachen.
Competence: We develop ourselves together and expand our professional, personal and social skills. We also motivate and help each other.
OUR area of EXPERTISE – implantology & bone augmentation with endogenous growth factors
In our practice for dentistry in Aachen we combine our special fields of implantology, oral surgery, periodontitis and endodontics with the classic dental treatment spectrum. With more than 30 years of experience and several thousand implants in use, we are very familiar with all the problems in the field of implants. This competence is relied on enthusiastic patients as well as dental colleagues who refer patients to our practice for implantological treatment. We have already supplied a large number of medical and dental colleagues with implants in our practice. Individual and aesthetic solutions, as well as permanently fixed dentures characterize our treatment philosophy.
Our practice team takes care of your teeth with competence and commitment in a quiet and pleasant atmosphere!
Monday:
8:00 a.m. to 1:00 p.m.
and 2 p.m. to 5 p.m.
Tuesday:
8:00 a.m. to 1:00 p.m.
and 2 p.m. to 7 p.m.
Wednesday:
8:00 a.m. to 2:00 p.m.
Thursday:
8:00 a.m. to 1:00 p.m.
and 2 p.m. to 5 p.m.
Friday:
8:00 a.m. to 2:00 p.m.
And by arrangement.
DO YOU HAVE

ANY QUESTIONS?
Our practice team will be happy to assist you by phone, e-mail or by using our contact form. Contact us now and make an appointment at your dentist in Aachen!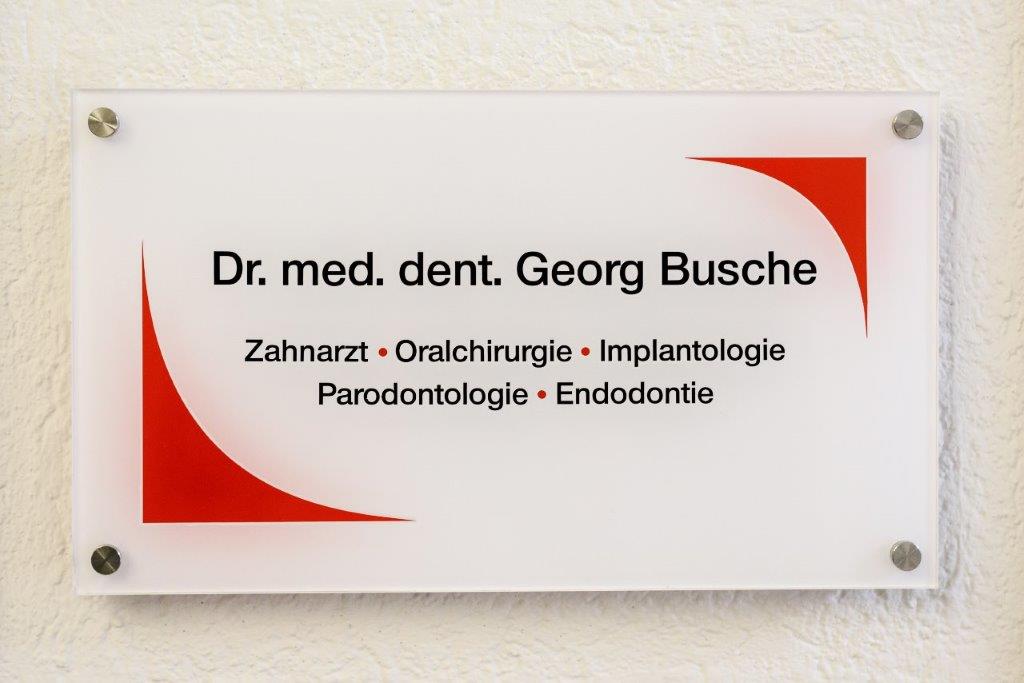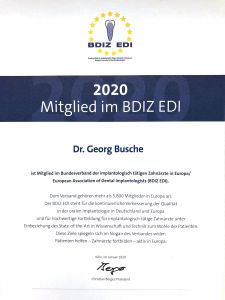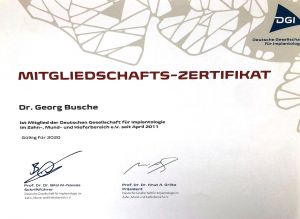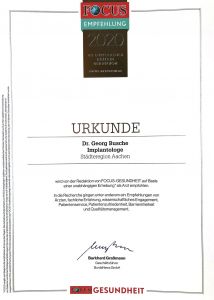 WE ARE LOOKING FORWARD TO YOU!
YOUR DENTIST IN AACHEN
DR. GEORG BUSCHE & TEAM